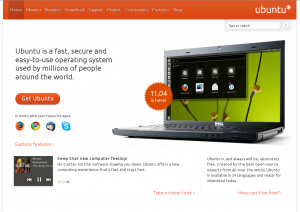 The latest iteration of the Ubuntu desktop has been released, here at Golden Gecko we run nothing else.  Why? you may ask, well, here are just a few of the reasons that tipped us in the direction of the seemingly odd-titled OS.
It's Free! Yes, free. With it being an open source operating system with a global community that is made up of thousands of people who want to help build the best open-source operating system in the world. They share their time and skills to make sure that Ubuntu keeps getting better and better. From IBM to Google, Firefox to Wikipedia – some of today's best software is based on an open-source model. Shared efforts. Shared principles. No cost.
No Viruses. That is also correct, it doesn't become infected with viruses and therefore doesn't require an antivirus to keep it running in tip-top condition.  Because it has been built in a solid manner from the ground up you have no need to worry about the internet nasties breaking their way into your computer.
It looks stunning, in comparison to the contenders (OSX and Windows 7) this thing really shines, a full 3d animated desktop at your disposal.
It works on pretty much any old computer and you don't even have to install it in order to give it a try. Get yourselves over to ubuntu.com today, download a copy and have a play, you might never look back. We certainly haven't!